Customer Testimonials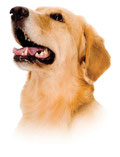 Below are a few of our Customer Testimonials. 
References available upon request.

Betsy and I want to thank you for the prompt, professional and creative solution for the Pet Stop system you installed inside our house.  Finding the right location for the power source, hiding and navigating the wires under the rug, and working closely over several days with us and the carpet installers made for a perfect outcome.
Now we can rest comfortably knowing that after replacing all our carpet upstairs, we do not have to be concerned about whether or not the cat will mark and spoil the new carpet and the sizable investment.
If someone has issues with animals inside the house as we did, I would highly recommend your services and system to them, and putting the system in when new carpet is being installed is an ideal time to install Pet Stop.
I will be glad to talk with anyone who wants a reference on your work because it was tops.  I have enjoyed working with you over many years as in each case you have totally solved our problems and exceeded our expectations.
Again, many thanks - Martin cannon II, Belvedere, CA. 
____________________
To anyone even considering the invisible fence system:
We are the proud owners of a registered Golden Retriever puppy… at least she was a puppy when Chris Steinfeld came to our rescue.  As puppies are want to do, Sissy was a digger.  We had just spent a small fortune erecting deer fence around our property to stop the deer from eating our flowers, but we couldn't stop Sissy from digging them up.
We called several people but none were as professional as Chris Steinfeld.  He set an appointment and explained precisely how his product worked and how he'd install it.
His installation was professional, quick and effective.  Chris was able to help us train our puppy with the minimum amount of pain to the both of us.  She responded so quickly she never received more than two "corrections" and completely avoids the restricted flowerbeds.
We are Delighted! - Carol & Jim Beazley, Napa, CA.
____________________
I have five foxhounds that I use for hunting and all of them are on the wild side and bred for running. I was doubtful whether an invisible fence would work on them.  Thanks to Chris's expertise, I can let them roam my ranch without worry. - Dolf Ivener, Healdsburgh, CA
____________________
I just wanted to let you know how fabulous this "invisible fence" is!
I was somewhat anxious about my pet receiving an "electric shock," but to my surprise, the system has proven to be very humane and safe and the dogs stay well within their 1½ acre yard.  I have never seen anything so wonderfully effective!  I can drive, walk or run off the property and the dogs know not to follow!
I can only say that this system could have saved us a great deal of heartache, as we've had several animals hit by cars, had we had it installed earlier. – and to think I had considered chain link fencing!
Thank you again for the wonderful service you have provided; from the training and installation, to being available always to answer questions I had.
We'll never be without our "invisible fence." - Vicki Forristall, Fairfield, CA
____________________
Thank you for the touching letter of 1 March.  Gina and I are glad you chose to build your business in our area. Thank you Chris and Julie for all the extra effort you give. - John Thompson, Nicasio, CA
____________________
Our driveway is only fifty-feet from Stony Point Rd.  Before we purchased our Pet Stop fence from Chris we couldn't let our two labs be outside at all, unless they were leashed. Now they can use their dog door and go outside and it's great for everyone.  I'd highly recommend Chris's services to anyone; his installation and training was professional, and he's continued to provide us with excellent service. - Maria Miller, Petaluma, CA
____________________
When I had to move into a small apartment I was concerned my cat would always be trapped inside.  Chris designed a small system for the patio and it works great! - Roni Nazario, Mill Valley, CA